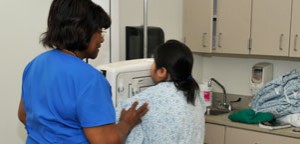 Laboratory
The laboratory services at Lincoln Community Health Center are provided by Duke University Health System Clinical Laboratories.
We are accredited by the College of American Pathologists.
The laboratory hours of operation are:
Monday -Friday 8:00 am – 5:50 pm
Saturday                8:30 am – 12:30 pm
No appointment is necessary to get the laboratory services as long as patients have an order from a Lincoln provider.