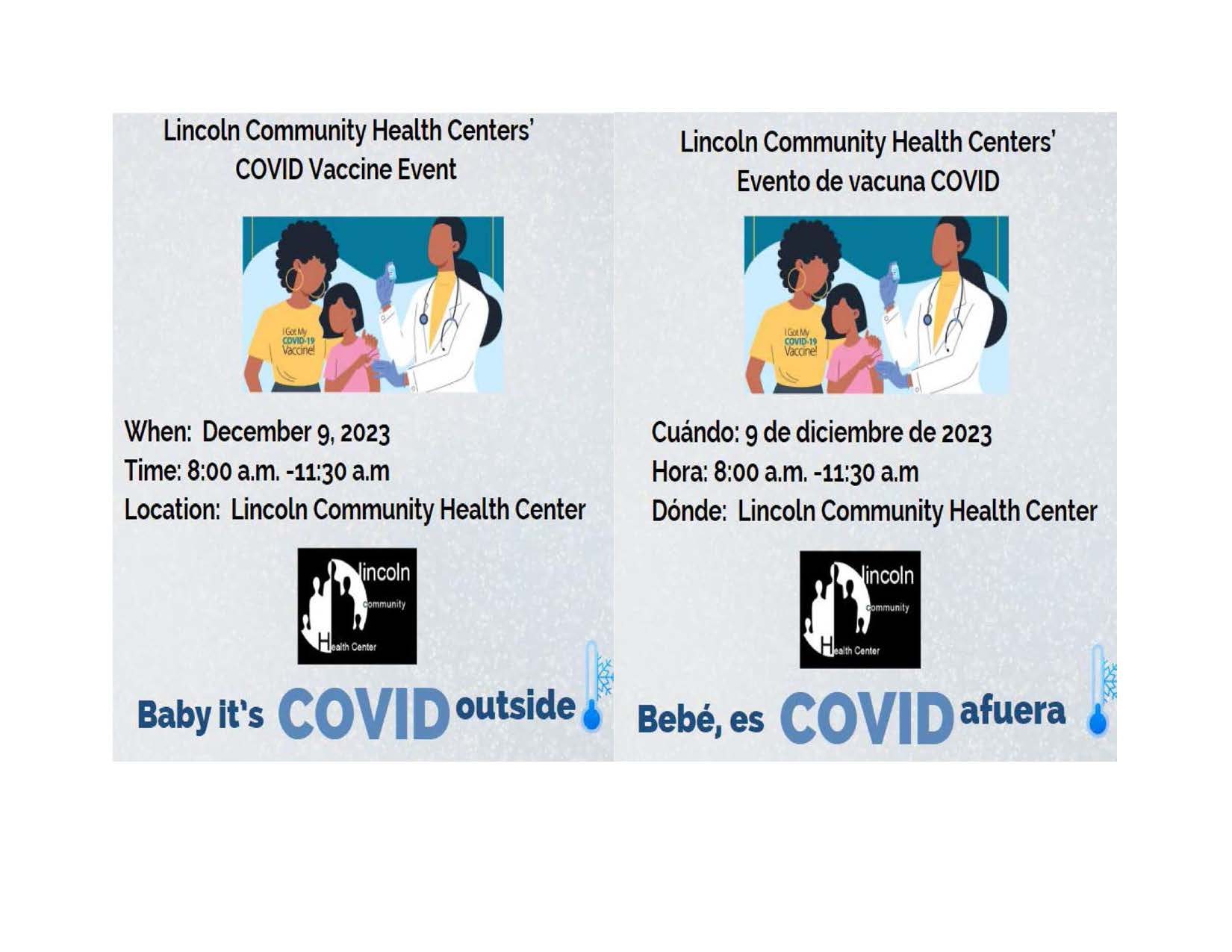 Another option would be to go to the website YourSpotYourShot for a list of vaccination sites throughout North Carolina.


For Emergencies
English:
If you are experiencing a life threatening emergency, call 911 or go to your nearest Emergency Room.
After hours dial Lincoln at 919-956-4000 and you will be connected to our answering service at Duke Regional Hospital.
Spanish:
Si tiene una emergencia que pone en peligro la vida, llame al 911 o vaya a la sala de emergencias más cercana.


Después del horario de atención, marque Lincoln al 919-956-4000 y se lo conectará a nuestro servicio de contestador en el Duke Regional Hospital.
Lincoln Community Health Center is the leader in providing accessible, affordable, high quality outpatient health care services to the medically underserved. LCHC collaborates with other community partners to strive for a goal of "100% Access and 0 Health Disparities" in the Greater Durham community. LCHC is a Joint Commission accredited facility.
FTCA



The Health Resources and Services Administration (HRSA), in accordance with the Federally Supported Health Centers Assistance Act (FSHCAA), as amended, sections 224(g)-(n) of the Public Health Service (PHS) Act, 42 U.S.C. 233 (g)-(n), deems Lincoln Community Health Center, Inc. to be an employee of the Public Health Service, for the purposes of section 224. This act grants medical malpractice protection through the Federal Tort Claims Act (FTCA) to all eligible health care practitioners.




To learn more about the FTCA, please click

here

.

Accredited by:
The Joint Commission &
Primary Care Medical Home Certified

Recipient of:
HRSA FY2022
Health Center Quality Awards:


Recipient of:

Health Center Quality Awards: