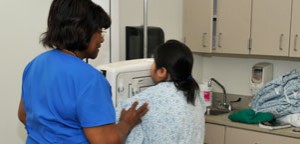 Adult Medicine
The Adult Medicine Clinic at Lincoln Community Health Center provides medical care for the 19 year old through the geriatric age period.
Services are available from 8:00 AM – 8:00 PM Monday through Friday and 8:00 AM – 12:00 PM on Saturday.
Adult Medicine treats acute disease, manages chronic disease and encourages preventative health practices.
Adult patients are entitled to receive education about preventative health measures and risk reduction as part of their overall health care plan.
Patients are encouraged to have a single primary provider.
A provider is on call after clinic hours and on weekends for urgent medical problems.
An answering service based at Duke Regional Hospital receives all after-hours calls related to the clinic and refers them to the provider on call.