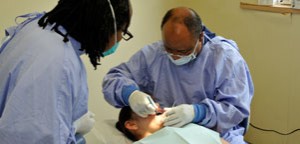 PATIENT NAVIGATOR
OCCUPATIONAL SUMMARY
The Patient Navigator is responsible for assisting Chronic Disease patients with engaging and re-engaging in medical care and support activities.
KNOWLEDGE/SKILLS/ABILITIES
Self-directed and able to organize and manage multiple tasks/projects simultaneously. Ability to promote programs and services to the community. Extensive understanding of patient care. Ability to maintain strict confidentiality; ability to promote and build teamwork and multidisciplinary care concept. Computer skills (MS Word, Excel, Internet and Email). One (1) year of experience in patient/health education or promotion preferred. Bilingual (Spanish) required.
EDUCATION
Graduation from high school required. Additional coursework or Bachelor Degree preferred.
CLOSING DATE
Open until filled