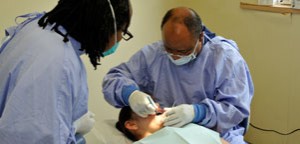 WIC Nutritionist I
OCCUPATIONAL SUMMARY
Provides individual client nutrition and diet counseling to clients assessing nutritional needs using anthropometrics, biochemical, and clinical, dietary and socioeconomic information to develop nutrition care plan.
QUALIFICATIONS
General knowledge of accepted nutritional and dietetic principles and practices.  Basic knowledge of foods and nutrition.  Basic knowledge of infant and child development.  Ability to maintain rapport with clients.  Ability to collect and assimilate information.  Ability to communicate and be persuasive.
Graduation from a four year College of University with a bachelor's degree in food and nutrition, dietetic, or public health nutrition.  One year of experience in the field of nutrition.   RD certification preferred. Bilingual (Spanish) preferred.
CLOSING DATE
Open Until Filled