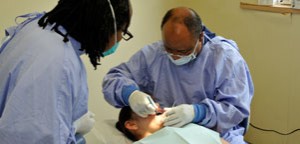 WIC Clinic Assistant
Health Department Location
OCCUPATIONAL SUMMARY
Provides general clerical and clinical support to facilitate clinic flow in the WIC Department.  Takes anthropometric measurements per W.I.C. appointment guidelines.
QUALIFICATIONS
This position requires excellent communication skills.  Must enjoy working with children and families.  Computer and math skills required.  Attention to detail required.  Must possess the skills necessary to take accurate and reliable measurements using measurement equipment correctly following W.I.C. guidelines. Must be able to needle stick.
Graduation from high school or equivalent required.  Additional clerical and mathematical courses preferred.
BILINGUAL (SPANISH) Preferred.

CLOSING DATE
Open Until Filled