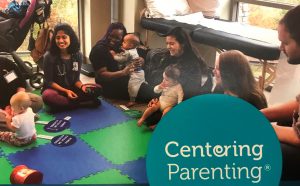 Lincoln Community Health Center now has family-centered well-child care in Centering Parenting.
What is Centering Parenting?
*It is your baby's well-child visit in a comfortable group setting with individual time with your child's healthcare provider for the assessment, screenings & immunizations.
*You will meet for regular sessions with the healthcare team & a small group of parents & their children (the same age of yours).…
*Time for sharing with other parents who may experiencing similar things at the same time.
*Each vist lasts about 2 hours, giving you more time to ask all of your questions and to explore topics that matter the most.
For more information, please contact:
Brandi Carlyle at 919.956.4096 or brandi.carlyle@duke.edu